Important Dates
November 23, 2017

Thanksgiving Break - NO SCHOOL November 20, 2017-November 24, 2017 @


November 24, 2017

Thanksgiving Break - NO SCHOOL November 20, 2017-November 24, 2017 @


November 28, 2017

Parents in Prayer November 28, 2017 @ 8:00 am - 8:30 am


November 29, 2017

Middle School Math Olympiad Exam November 29, 2017


November 30, 2017

College Visit – US Naval Academy November 30, 2017 @ 11:25 am - 12:05 pm
Room 110

December 1, 2017

Returning Family TAP Deadline December 1, 2017


December 2, 2017

Winter Ball December 2, 2017 @ 6:00 pm - 8:00 pm


December 5, 2017

Parents in Prayer December 5, 2017 @ 8:00 am - 8:30 am


December 6, 2017

Spirit Day December 6, 2017


Topical CrissCross Coffee: Will my child make it in Upper School? December 6, 2017 @ 8:10 am - 9:10 am


December 8, 2017

Staff & Faculty Christmas Lunch December 8, 2017


December 9, 2017

Speech & Debate - Winter Classic December 9, 2017


Debate - Cypress December 9, 2017
Cypress College, 9200 Valley View St, Cypress, CA 90630, USA

December 10, 2017

Debate - Winter Classic December 10, 2017


December 12, 2017

Parents in Prayer December 12, 2017 @ 8:00 am - 8:30 am


December 13, 2017

Elementary & Middle School Math Olympiad Exam December 13, 2017


December 19, 2017

Parents in Prayer December 19, 2017 @ 8:00 am - 8:30 am


December 22, 2017

Early Dismissal - All Students (12pm) December 22, 2017


Lessons and Carols December 22, 2017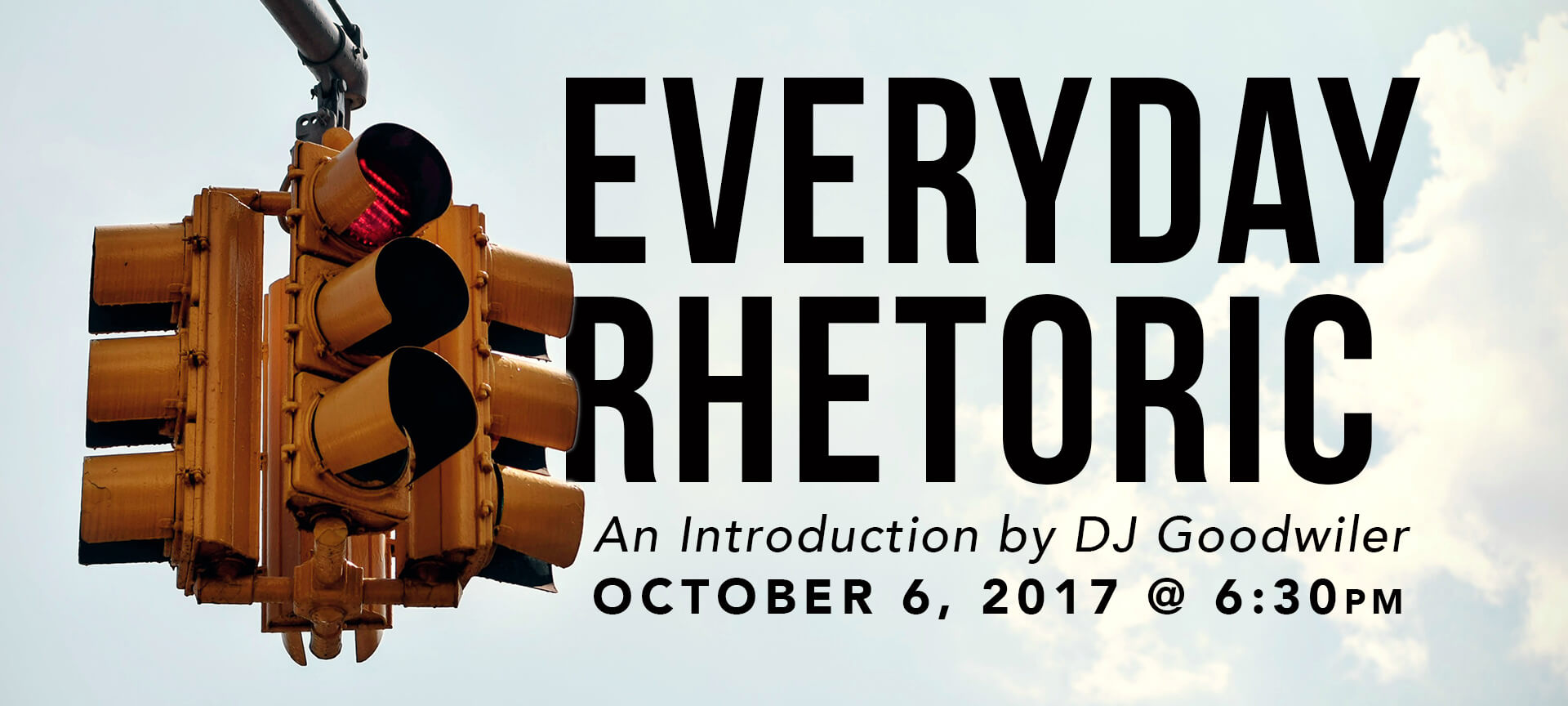 Classical Collegium: Mr. DJ Goodwiler, M.A.
Friday, October 6th, 2017 @ 6:30pm
Mr. DJ Goodwiler will be hosting a dynamic and interactive talk entitled Everyday Rhetoric.
Mr. Goodwiler will provide a basic introduction to logical appeals and fallacies as a backrop for discussing the broad and practical implications of Rhetoric.
The evening will begin with a introduction to evaluating texts and speeches rhetorically. He will move into how works of fiction speak to the reader rhetorically as well as provide an introduction to visual rhetoric.
This event will include group participation and exercises! You won't want to miss it.
Everyday Rhetoric
Classical Collegium
A dynamic and interactive talk by Mr. DJ Goodwiler
October 6, 2017 @ 6:30pm
Childcare Available
RSVP Today
See Our Embodied Education In Action
---
We are excited to show you what this educational experience looks like. Meet our Living Curriculum teachers, interact with our vibrant students, and learn more about your family's place in this community of faith and learning.