Living Curriculum
---
Our teachers see healthy relationships with students as foundational to having meaningful influence. They believe in creating a nurturing environment, a place where every student has the opportunity to flourish-- a place where they can appropriately encounter big ideas and challenging topics with thoughtfulness and virtue. They work with parents as partners. They motivate students to reach unwavering high standards. They understand that biblical integration and academic excellence are inseparable and they continue to learn themselves. They see teaching as a high calling and are animated by the promise of Christian Classicism. When it is all said and done, Living Curriculum Teachers are people who inspire students to excellence and delight in knowing their students as well as they know their subjects.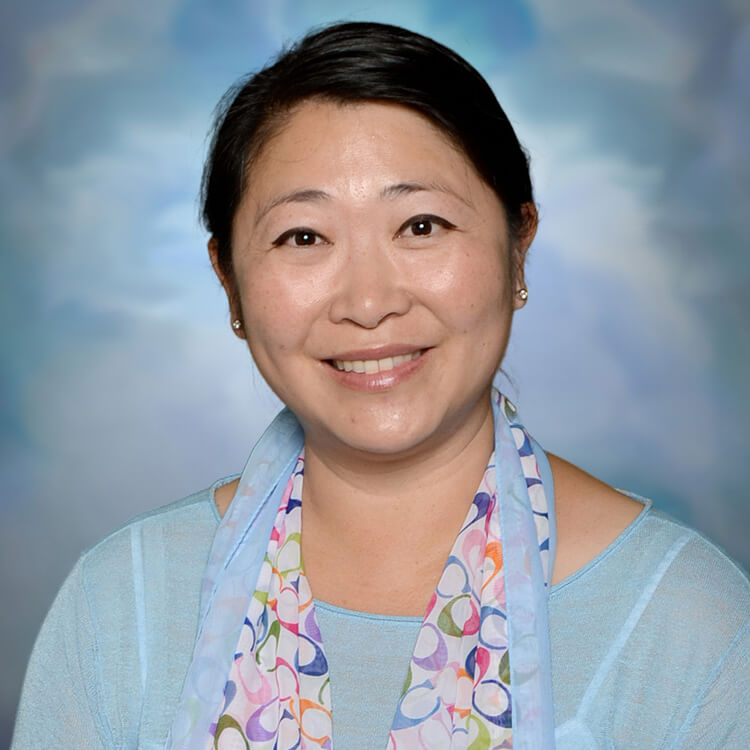 Mrs. Jean Chung Kim
---
Founder & Head of School
Jean Chung Kim has been an educator for more than 20 years, first as a high school history/humanities teacher, then as an educational policy analyst at a Washington DC think-tank, and then as the owner of a successful after school-tutoring center. She holds a BA in History from Yale University where she completed her teacher preparation as well. She and her husband, Scott, have three children.
---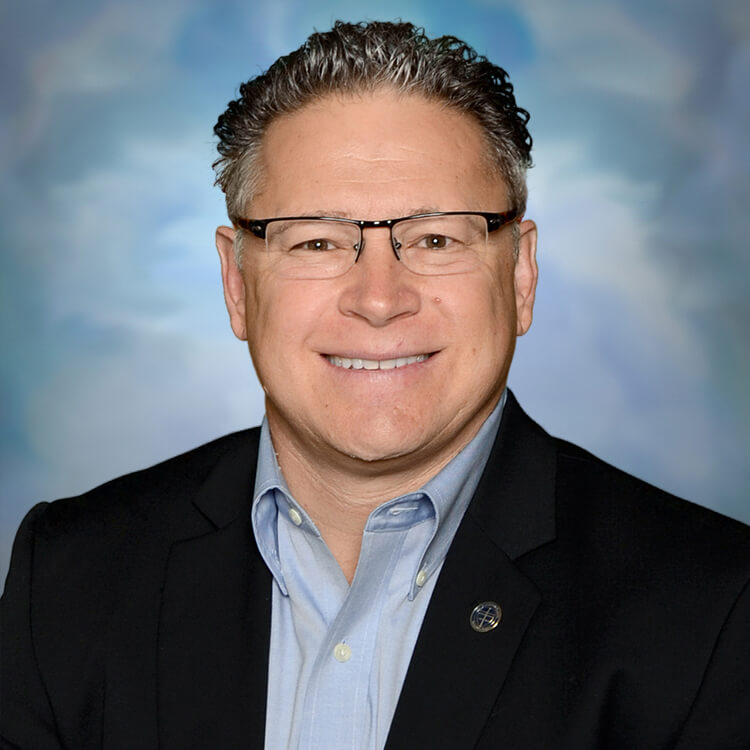 Mr. Russ Kapusinski
---
Assistant Head of School & Upper School Principal
Mr. Kapusinski is an ordained minister in the Presbyterian Church of America (PCA) and for the past 28 years has served in several leadership posts in vocational ministry ranging from churches, parachurch ministries, and Christian schools. He holds a B.A. in Speech Communications from North Park University in Chicago and an M.Div. from Reformed Theological Seminary. He has over 10 years of teaching experience in both Classical and Christian Schools and is excited about returning to the classroom part-time this year. Mr. Kapusisnki is excited about the mission of The Cambridge School and the opportunity to shape young lives for service in Christ's Kingdom to a lost and broken world. He is married to Diane and they have three children, Joshua (16), Caleb (14), and Kate (8).
---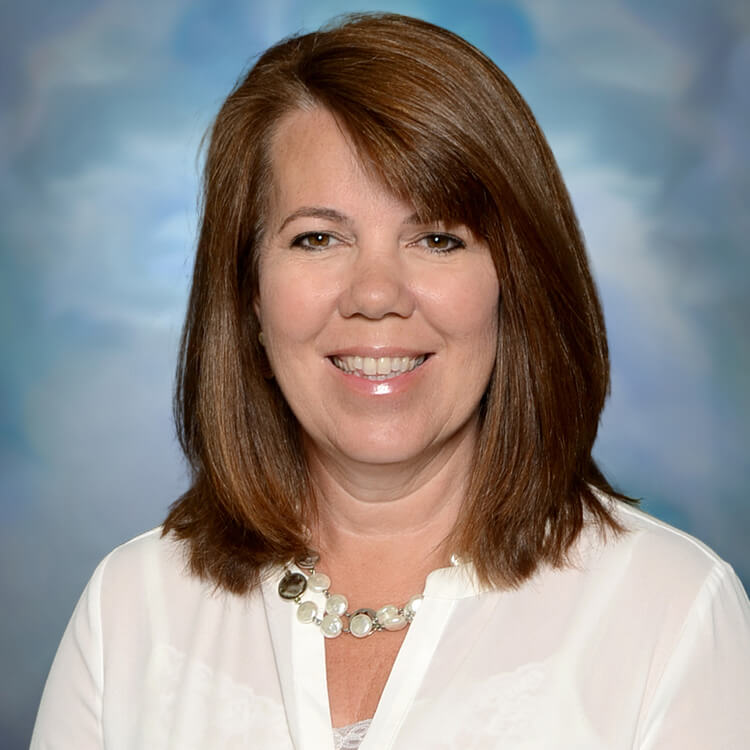 Mrs. Jenni Helj
---
Grammar School Principal
Mrs. Jenni Helj graduated from California State University, Long Beach with a BA in Liberal Studies/Speech Communication and holds a MA in Educational Administration from Concordia University, Irvine s . Mrs. Helj taught elementary grades for 5 years and was the Head of School for 4 years, at another classical Christian school. She also spent many years on the mission field in Romania, where she met and married her husband, Adi. They have two children; a daughter in her sophomore year of college, and a son who is a sophomore at The Cambridge School. Mrs. Helj is looking forward to her fifth year at The Cambridge School, where she has t he privilege of working with students, teachers and parents to further the mission of the school in the lives of the Grammar School students.
Experience Our Embodied Education
We are excited to show you what this educational experience looks like. Meet our Living Curriculum teachers, interact with our vibrant students, and learn more about your family's place in this community of faith and learning.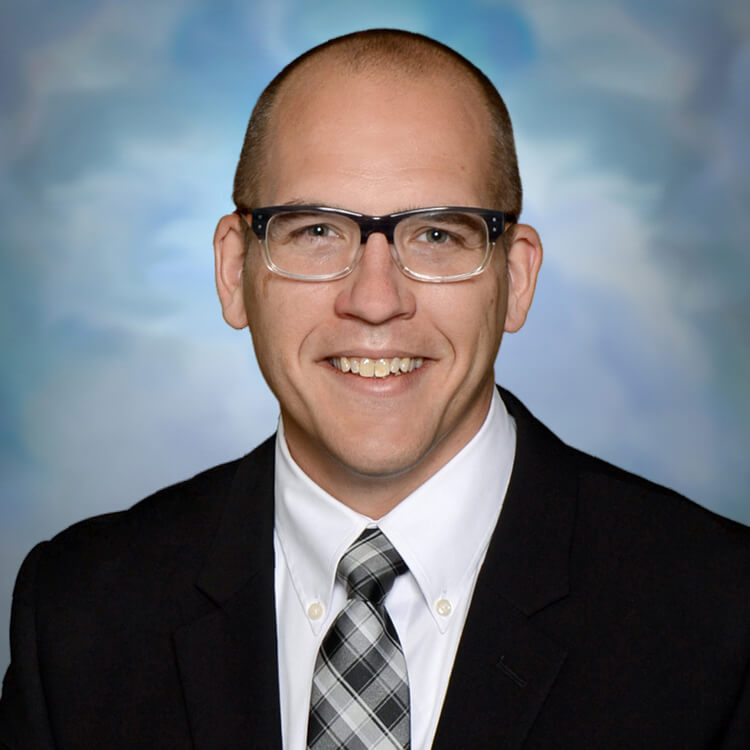 Mr. Jeffrey Yoder
---
Director of Advancement
Jeffrey Yoder grew up in Lancaster, PA. After a year of art school at Savannah College of Art & Design he attended Simpson University in Redding, CA where he earned a Bachelor of Arts in Business Administration. During his last year Mr. Yoder lead a team of business students to India and Mali to explore the convergence of business and missions. While in college Mr. Yoder met and married his lovely wife Leslie, originally from Santa Barbara, and they moved back to Lancaster in 2000. There he joined with a financial advisory firm where he helped clients for almost 10 years. At the request of his children's school in 2010 Mr. Yoder joined Veritas Academy, a Classical Christian School in Leola, PA as the Director of Operations. There he oversaw finance, facilities, technology, marketing, admissions, and even had time to teach a yearbook class. Mr. Yoder and his family moved to Escondido in 2012 and began working at The Cambridge School as the Director of Advancement.
---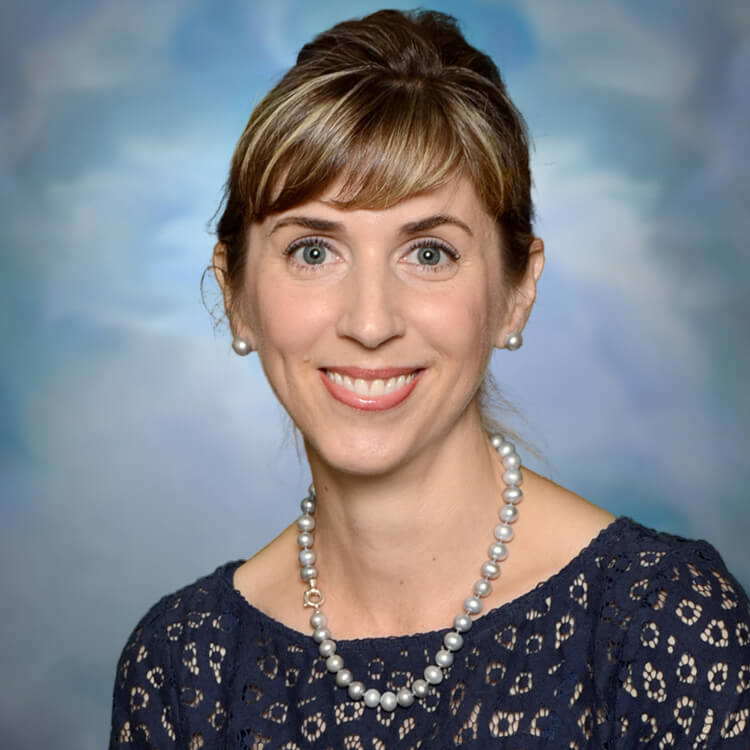 Mrs. Amy Tollefson
---
Business Manager
Amy Tollefson graduated from the University of Colorado with a BS in Business Administration/Finance emphasis. She started her career as a financial analyst and spent 6 years working in corporate finance. Soon after marrying her husband, Kevin, she completed a bookkeeping certification and started her own bookkeeping practice which she has owned and operated for the past 12 years. She lives in Rancho Penasquitos with her husband and two children. She has most enjoyed working with non-profit entities and she is thrilled to be joining the team at The Cambridge School this year.
--- Ms. Dahhee Kim
---
Human Resources & Executive Assistant
Ms. Dahhee Kim graduated from the University of California, Los Angeles, with a B.A. in Art History. She is excited to join and serve alongside the wonderful team at The Cambridge School, and to help advance the mission and vision of the school. She grew up in San Diego and enjoys traveling, watching films, reading books, and spending time with her family and friends.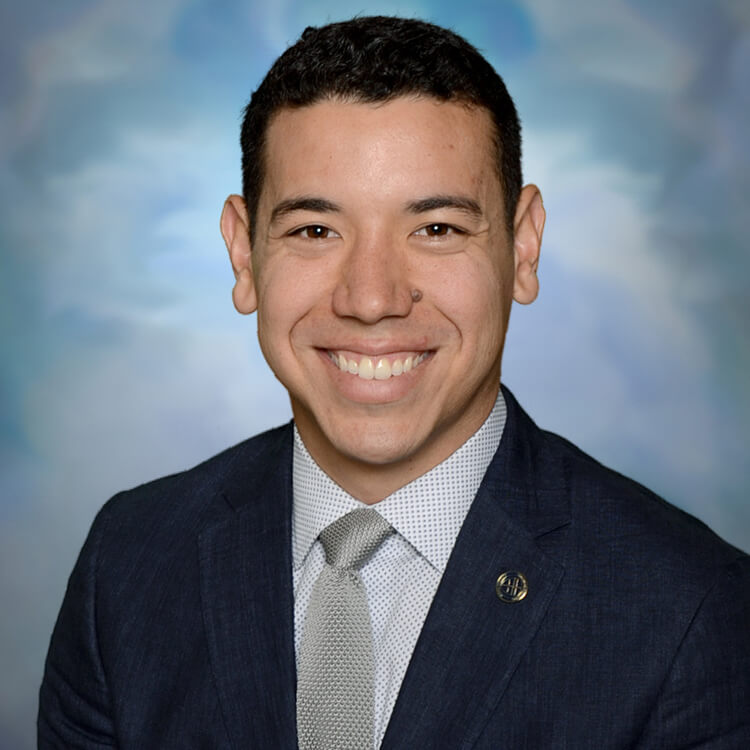 Mr. Mitchell Dong
---
Marketing & Communications Director
Mitchell Dong is a Cambridge Veteran, entering his 6th year on staff. Mr. Dong earned a B.A. in Graphic Design from Azusa Pacific University and has been a freelance photographer and designer for several years. In addition to serving as the Marketing and Communications Director at Cambridge, he also teaches Photography and Visual Rhetoric in the Upper School.
---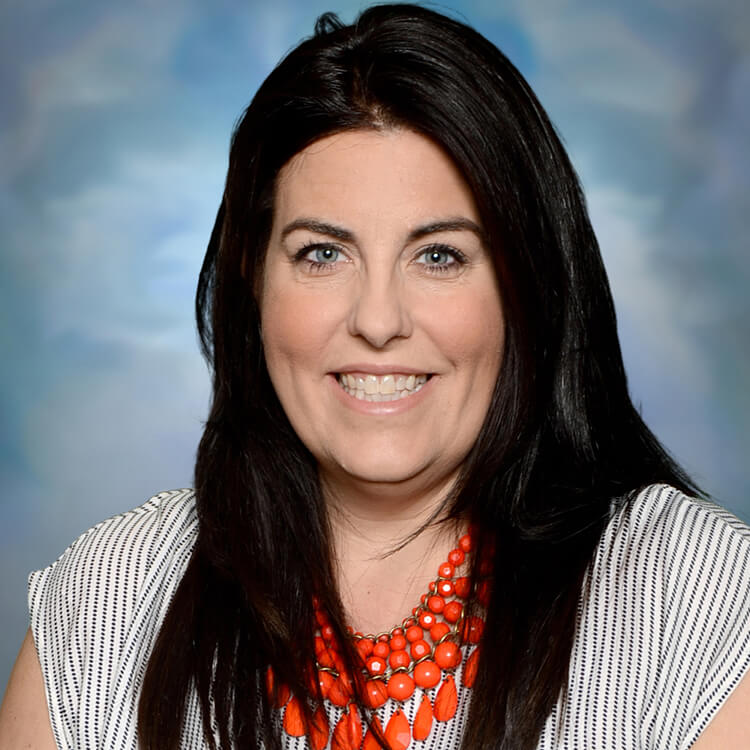 Mrs. Leslie Yoder
---
Admission Coordinator
Leslie Yoder is thrilled to put her passion for the Cambridge mission and vision and her prior personal and professional experience to work as our new Admissions Coordinator. She spent four years as an active parent volunteer and as a music program assistant at a flagship classical Christian school, Veritas Academy, in Lancaster, PA. While at Veritas Academy she planned field trips, provided administrative support and coordinated major events. After her move to San Diego, Leslie spent time working in the Del Mar Union School District as a para-educator for special education students. Her students were in the general education setting where Leslie provided one on one therapeutic and educational support. Most recently, Leslie has been part of the Sales and Marketing Team for an upscale retirement community, The Meridian at Lake San Marcos, coordinating admissions for new residents and their families. Leslie is married to Jeff Yoder, Director of Advancement & Operations here at Cambridge, and has two children who have been students at Cambridge since 2012. She looks forward to joining the Cambridge team in this new capacity.
--- Mr. Mark Carter
---
Marketing & Communications Coordinator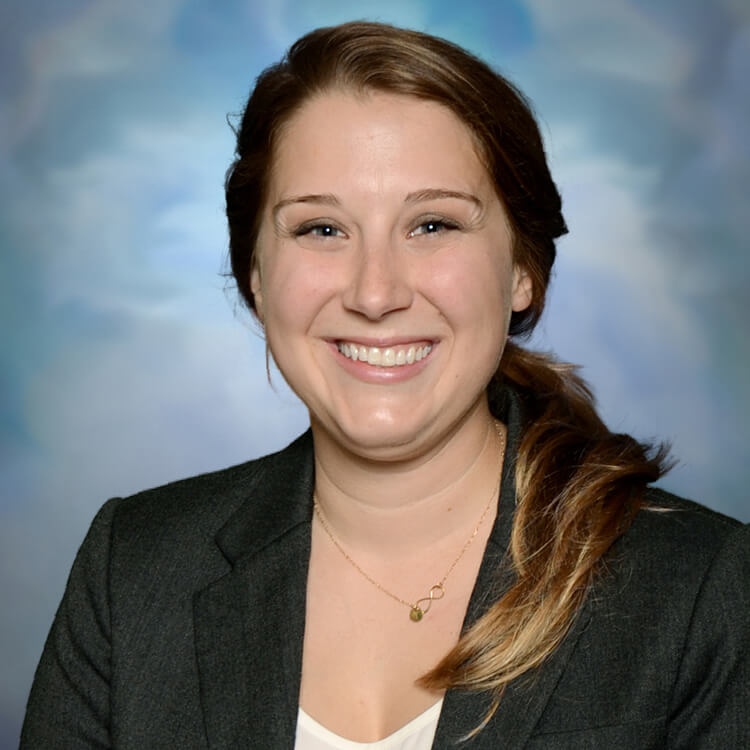 Mrs. Perri Hamilton
---
Events Coordinator & Development Assistant
Perri Hamilton has a love for classical learning, and was trained classically from elementary school through high school. She has faithfully served the Cambridge community at the front desk, as the Auxiliary Services Coordinator. This year Perri also took on the role of Development Assistant, providing much needed assistance to the Advancement team. She is honored to be working at a school that understands the importance of training children to know God's truth and goodness.
---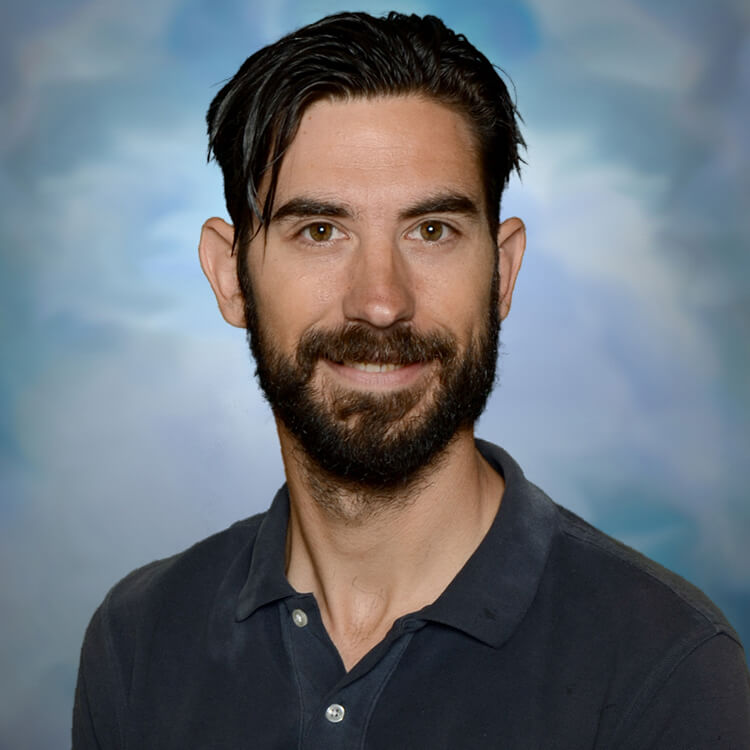 Mr. Peter Blomkvist
---
Facilities Coordinator & Custodian
Peter Blomkvist was born and raised in Sweden and moved to the States in 2008 after getting married to his wife, Jessica. He spent the past four years working at Ikea, where he proudly represented Swedish culture and design. He has two children, a daughter in third grade and a son in kindergarten. Peter looks forward to working at The Cambridge School, where he can grow his faith and contribute in God's work.
--- Mrs. Natalie Boyd
---
Front Office Assistant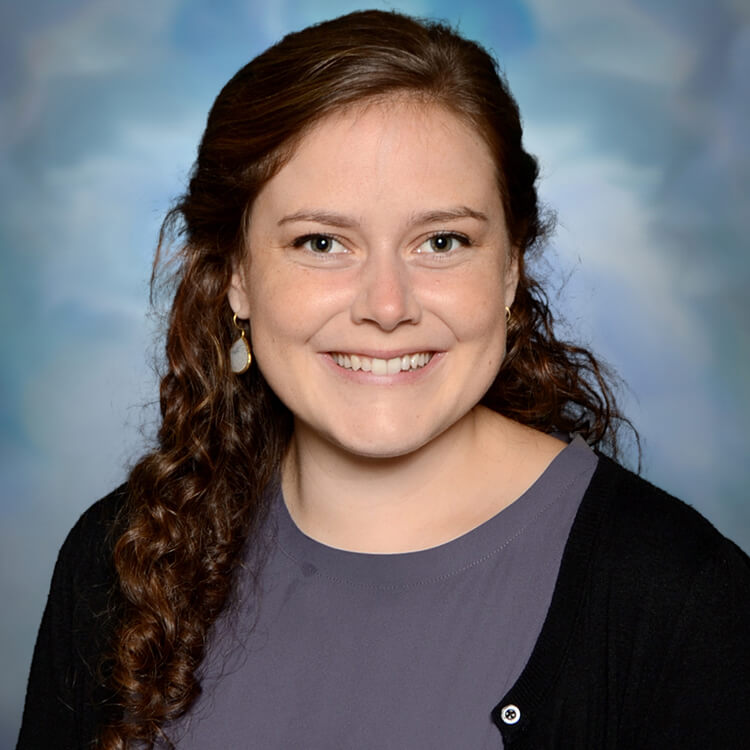 Mrs. Noelle Salangsang
---
Front Office Assistant
---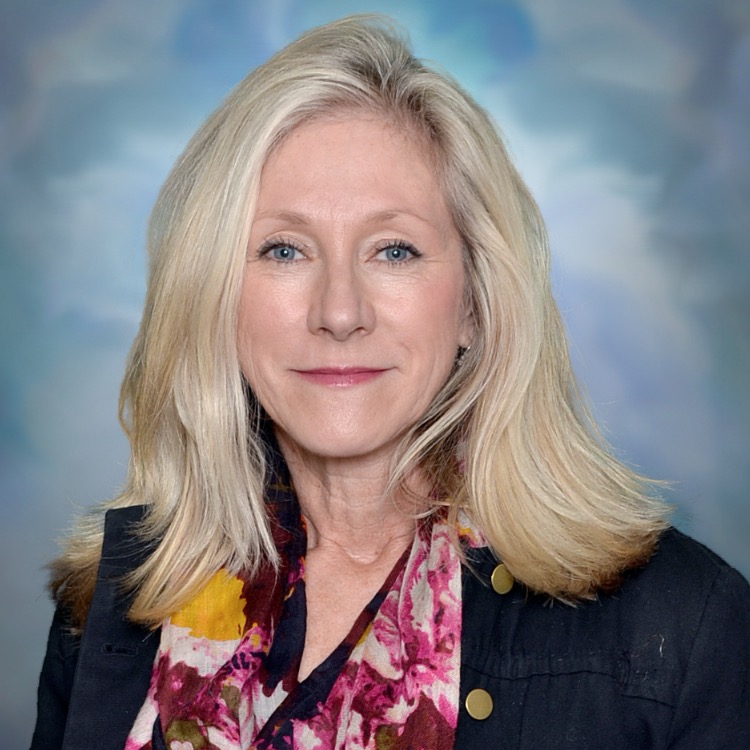 Ms. Anne Holsapple
---
Front Office Assistant
---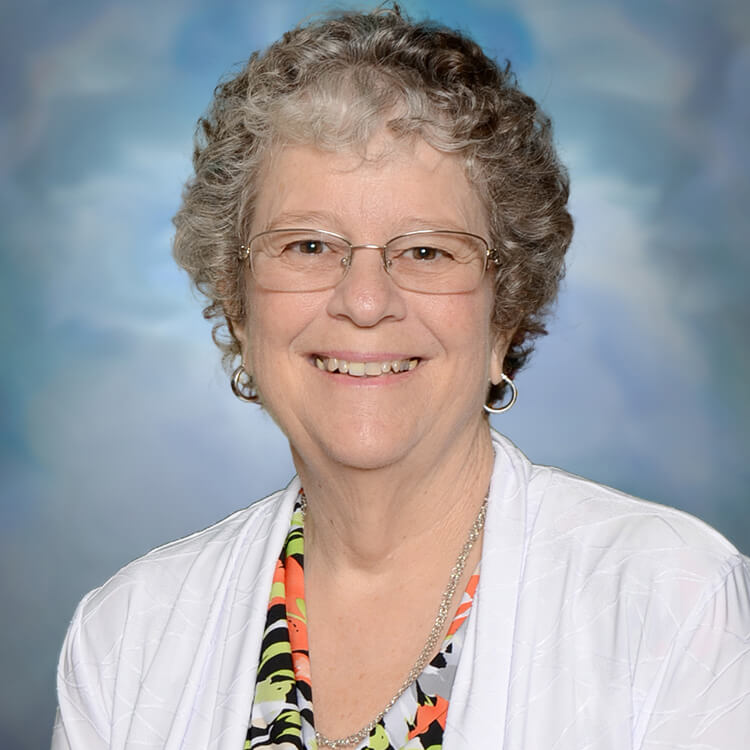 Mrs. Linda Vergara
---
School Nurse
Linda Vergara, RN, MS joins the Cambridge School following a 24 year career as a Registered Credentialed School Nurse at San Diego Unified School District and a 20 year career as an ER nurse and administrator at Alvarado Hospital. She has been gifted with many experiences serving students with health and educational challenges.
Linda is excited to collaborate with Cambridge teachers, staff and parents to develop a comprehensive school health program that supports the health of our children without compromising our shared Christian values.
Linda is a third generation native San Diegan. She and husband Tony have been married for over 40 years and have two adult children and three granddaughters. Together they attend Maranatha Chapel and are active in a small group ministry.
---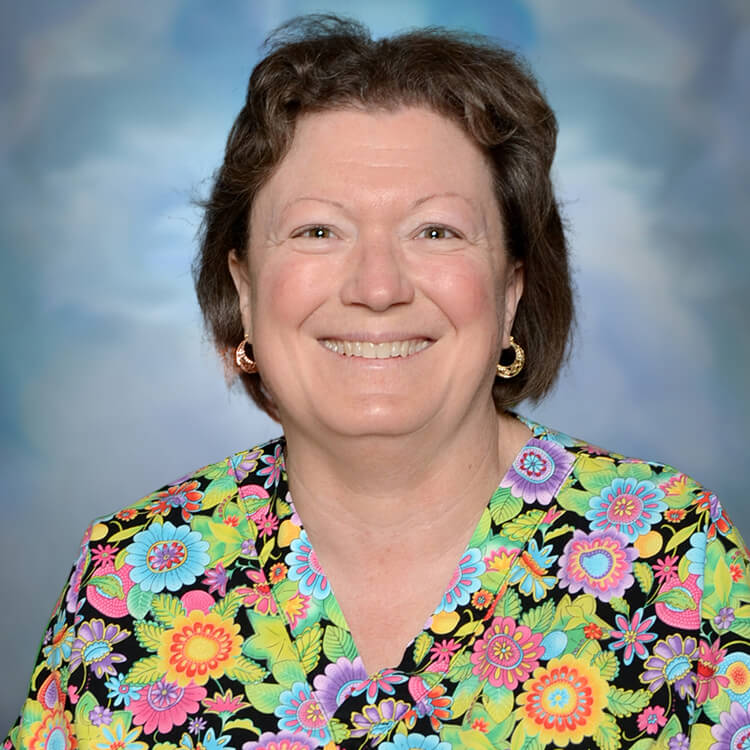 Ms. Cheri Pomerantz
---
School Nurse
Ms. Cheri Pomerantz is happy to be joining The Cambridge School after 21 years with the San Diego Unified School District. She has a BA in Sociology from UCSD and spent ten years in the Navy as an Unrestricted Line Officer. Duty assignments included VFP-63 at NAS Miramar, Chief of Naval Education and Training and Chief of Naval Operations (working the NROTC program). Upon leaving the Navy, Cheri completed the Nursing Program at Grossmont College and the School Nurse Credential Program at San Diego State University. She'll be partnering with Linda Vergara. Cheri has two adult daughters and enjoys reading, traveling and scrapbooking.
---